Outbound Training
Accord's outbound training involves results-oriented interactive workshops that use the outdoors for experiential learning. This involves fun-filled games and activities to enhance skills and build attitudes through shared experiences. Outbound workshops are suitable not only for team building training, but also for specific organisation objectives like self and leadership development.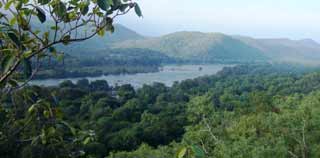 Outdoor training, as the name suggests, takes place outside the classroom. Participants are taken to a resort or anywhere with open space where they undergo a series of workshops and learning sessions. The duration of this training can be from 4 hours to 12 hours. An outdoor workshop like this can be done for large teams and focuses on fun based learning. It is also suitable for company off-sites.

Outbound training programs, on the other hand, are residential training programs conducted in the outdoors. Here, participants undergo an array of adventure-based activities such as jungle treks, abseiling, raft building and rafting, rock-climbing, water sports and many more special activities designed to bring out the intervention's objectives.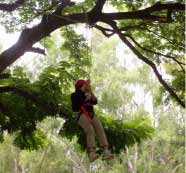 This adventure-based training hones participants in:
Communication
Leadership
Organization Effectiveness
Team Building
Self-Development
Cross-Cultural Development
Soft Skills